Power Life Design by Slavica Squire
Beograd | December 14 - December 15, 2018
TIME REMAINING TO THE EVENT
O događaju
Come to create your success yourself and to learn the recognized methods of the Science of Personal Prosperity. They will help you achieve all your life and business goals easier and faster than ever. There are no more excuses when something you want does not get ahead. Take responsibility for your own life, don't let others lead you, create a better tomorrow. Power Life Design by Slavica Squire
Use this extraordinary training to set yourself up for success. You will learn how to create, plan and then program reaching your goals step-by-step and we will motivate you to work on yourself every day and become the best version of yourself. The training is intended for our atendees who are already witnesses of fascinating changes, and also those who are about to become ones and who want to prosper in business and in private life.
Zašto bi trebalo da se odlučite za ovaj događaj:
Power Life Design is intended to teach you the practical NLP techniques which will certainly help you achieve all the goals you set for yourself easier than ever, in private life and in business. Slavica Squire will teach you how to take your life into your own hands and not let others lead you.
Use this amazing opportunity to experience phenomenal techniques that will help you create your own success.
Beograd | December 14-December 15, 2018

09:30
Investment is

157

Euro

| | |
| --- | --- |
| Who will you learn from | Slavica Squire |
| Availability | There are still places left |
Early payment
98 Euro
The highlighted price refers to the period up to 15.08.2018.
Power Life Design by Slavica Squire WILL TEACH YOU HOW TO
Take your life into your own hands;
Set your own goals which you will achieve with the help of simple NLP techniques;
Start achieving your goals confidently and optimistically;
Make all your visions a reality with NLP tools;
Experience the greatest possible happiness and wellbeing;
Become successful in all areas of life.
We believe that after this training you will be inspired and motivated to enrich your knowledge and to get to know the small secrets of NLP methods even better, so we recommend checking out other Slavica's programs and choosing the next step towards creation of your success and the best version of you.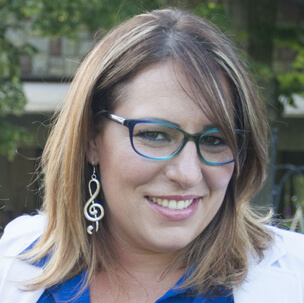 Svetlana Lolić Ostojć
"NLP trainer and coach, owner of 'Smarter' educational center"
"The Power Life Design is my routine for every single year. It's the first page of my new year and a look back onto the last one. And the most important thing - Slavica! Slavica and the Power Life Design have led me from my dreams to the first step: action! I attended my first Power Life Design four years ago, when I was encouraged to write down and admit to myself what I had really wanted in my life. That was the first time I had worked on myself, my life path, my dreams and all the wishes deeply rooted in my heart. Nobody said to me: 'You're insane!' But instead, Slavica said: 'The crazier, the better!' She believed in me and that everything was possible. At that moment, my life was a completely different reality from the one I'm living today. Today I'm living everything that I had written down in Power Life Design. Today I'm many steps closer to my dream. Happier and more satisfied than ever. Back then, it was a small step. Today, there are many steps behind me and in front of me, with the difference that now I know where I'm going. I'm looking forward to the new training, to be able to see how far I've come and work on some new steps that I'm going to take. Give yourself a gift of spending two whole days only on yourself, on an education which will make everything possible and where you will get all the support that you need."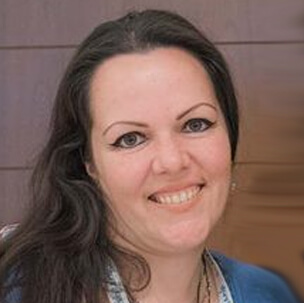 Jelena Krkić
"QA engineer in IT"
"The Power Life Design had an enormous impact on me and my development. This training gave me a doze of faith and self-confidence to take new steps that, in that moment, were crucial for me: from the tools that can help you deal with your past, become aware of all the qualities you possess in the present and optimistically prepare your plans for the future. The most important thing for me was to find a way to free myself from my past and to take new steps with precision clarity in the direction of my goals. A magical training, led by the beautiful voice of Slavica Squire, had helped me realize what I wanted to achieve, what were the resources that I possessed in that moment and what I needed in order to reach my goals. I am endlessly thankful to Slavica for the Power Life Design. I attended it in the right moment and realized on my own example that it is possible to create and live a phenomenal life, because 'who believes in miracles, creates them!'"