Prelomni trenutak - Dr John F. Demartini
This book is about breaking through the barriers that keep us from experiencing our true nature as light. It presents inspiring science and philosophy in a way that is completely accessible to anyone, to reveal and explore the universal laws and principles that underlie our very existence. "Prelomni trenutak" is an extremely real and practical manual for understanding why we live the way we do, and how to transform our lives into our highest vision.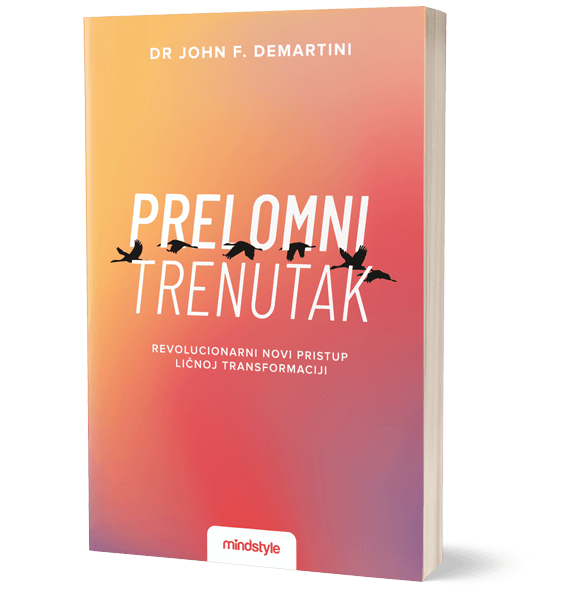 You will learn a formula to manifest your dreams, discover the secrets of opening your heart beyond anything you have imagined, find out how to increase love and appreciation for every aspect of your life, receive profound insights on how to create more fulfilling and caring relationships, reawaken your birthright as a true genius, transcend the fears and illusions, and reconnect with your true mission and purpose.
Each chapter of this book contains exercises designed to give you personal experience of the deep and hidden truths on which your life is based.
Dr. John Demartini is a man of rich experience and knowledge. He started his career as a chiropractor and then went on to study more than 200 fields of science in search of what he called the Universal Life and Health Principles. As an international speaker, Dr. Demartini inspires his audience by giving them new perspectives, different spiritual perceptions of human nature and practical action steps. His philosophy and revolutionary understanding of power of unconditional love transforms the psychology we know, and his revolutionary method of personal transformation impacts the lives of millions of people around the world.
Quote

" The moment you realize you already have everything you're looking for, the universe gives it to you. "
- Coming Soon -

Knjiga o zahvalnosti
Coming out on the spring 2019

Knjiga o veri
Coming out on the spring 2019

Knjiga o ljubavi
Coming out on the spring 2019